Tewksbury, when you see smoke coming from various areas near your home this week, there is no cause for worry.  The City is testing the sewer system and its functionality.  The town uses a method of smoke bombs to detect any repairs needed caused by leaks and faulty pipes.  This is also a cost cutting measure, which is aimed at preventing inflow or water that gets into the sewer system that isn't supposed to be there.  The City advises calling the Department of Public works should you see smoke inside your house as this is usually a problem with the toilet and can be evaluated.  In addition, you may also see smoke coming from your gutters.  There are no health hazards with the smoke testing as it is non-toxic.  The sewer inspections will also include testing manholes in the area of Ames Pond and Radcliff Road primarily.  Residents, plan on most of the work being performed after midnight, in an effort to be least disruptive to daily routines.
Perma-Liner Industries wants to help!   Since 1999, we have developed state of the art equipment for trenchless pipeline repair and rehabilitation.  Call us or go online to www.perma-liner.com to find out how we can help you keep your underground infrastructure intact.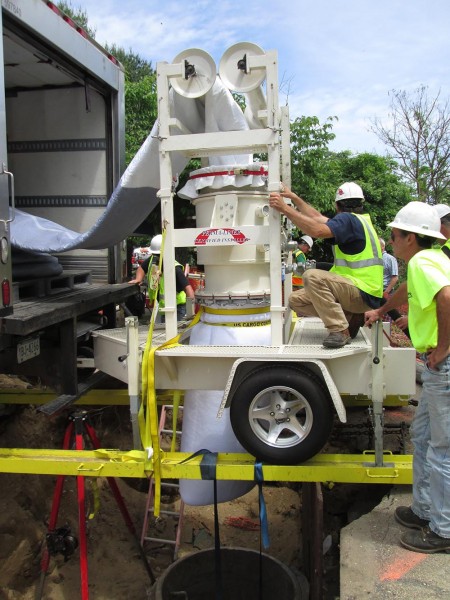 Boston, SAVE THE DATE!!
Mark your calendars because you won't want to miss this!  On September 15th-17th Perma-Liner Industries is hosting a very special event and we'd love to see you!!  We're having our Open House at our facility in Clearwater, Florida and it's sure to be a great time.  We'll have our excellent staff here to answer all of your questions about Cured-in-Place Pipeline products and our state of the art trenchless technology.  Come out and see live demonstrations, share friendly conversations and gain information.  Meals will be provided.  Please register at no cost: info@perma-liner.com or 1-866-336-2568.