Union Park Pump Station Goes Paperless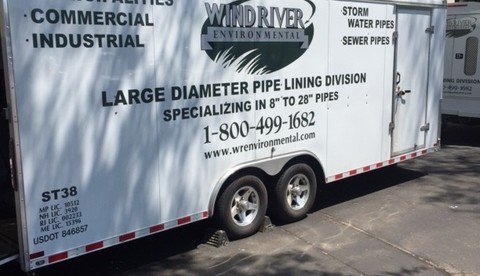 The team that operates and maintains the 330 mgd( million gallons/day) Union Park pump station in South Boston, uses mobile technology in the form of hand-held tablets to enter data on checklist forms. This allows workers to store runtimes and retrieve data for monthly reports. The team members, who service nine other sanitary, storm water and water pumping stations in the area ranging from 1.5 to 6.5 mgd, also enter corrective maintenance work orders through a mobile application on tablets or smartphones; the information is automatically loaded to a computerized maintenance management system (CMMS). Utilities that use paper forms to collect data face a number of issues. Notes coming from the field are often hard to read, and data entry can be inconsistent. Manual entry errors are common. For example, has the data been entered or copied and pasted correctly? Is the formula accurate? What happens when there are discrepancies between manual and digital reports?
Generally, utilities find that mobile technology and a data collection application solve the problems presented by paper forms and manual data entry. Mobile technology programs are simple and easy to learn and, because they bring efficiencies that save time and money, the initial startup costs are quickly paid back. Furthermore, when staff members spend less time collecting and entering data, they can devote more time to process repairs and improvements. Using the right mobile devices and applications can eliminate not only paper but also cameras, GPS devices, calculators, pens, clipboards and more. Transcribing paper notes to spreadsheets and deciphering illegible handwriting are all obstacles of an old technology.
Boston, looking for a highly recommended plumber?  Perma-Liner Industries has partnered with the most knowledgeable plumbers in your area to provide you with outstanding service.  We provide only the best referrals for licensed and certified professionals.  Call us or go online to see how we can help.  1-866-336-2568 or www.perma-liner.com