The City of Chicopee Makes Good on Water Meter Replacements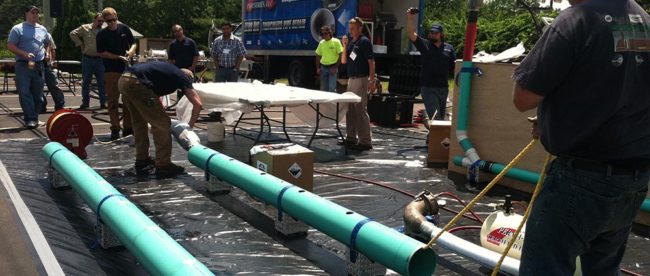 Many neighborhoods near and within the city of Boston are on a mission to rehabilitate the water systems and their various components. The city of Chicopee is doing just that. The city is implementing a meter replacement program that is expected to be a long-term project of up to ten years. The project will include industrial and residential water meter renewals and monitoring of the systems.  Local residents can expect gradual replacements as the current plan will replace a specified section of meters each year. The meters will be new and improved and will read automatically through an electronic system.  The lifespan of the current meters is approximately 15 to 20 years. The meters have met that timeframe and have become less reliable in their readings because of that. The city currently has close to 15,000 residential meters and a smaller number of commercial meters.
Storm drain tips: did you know there are a few simple ways to keep the storm drains clear and functioning properly? We're off to a rainy start for spring in the Boston area! There are a few reminders to keep those storm drains functioning properly and avoid street flooding. Storm drains help route water from rains, floods, and other ground water into the sewer system and away from vulnerable areas of your home. It helps to keep leaves clear of the catch basins and dispose of leaves with yard waste. Also clear debris from the top of catch basins and place into a trash receptacle, as well as sweep up debris from sidewalks and driveways and place into a trash receptacle. Be careful not to sweep debris into catch basins. This is also an important element in preventing storm sewer blockages and will aid in minimizing, the amount of pollutants entering storm sewers, which may eventually discharge into local streams and waterways such as the Charles River and Boston Harbor.